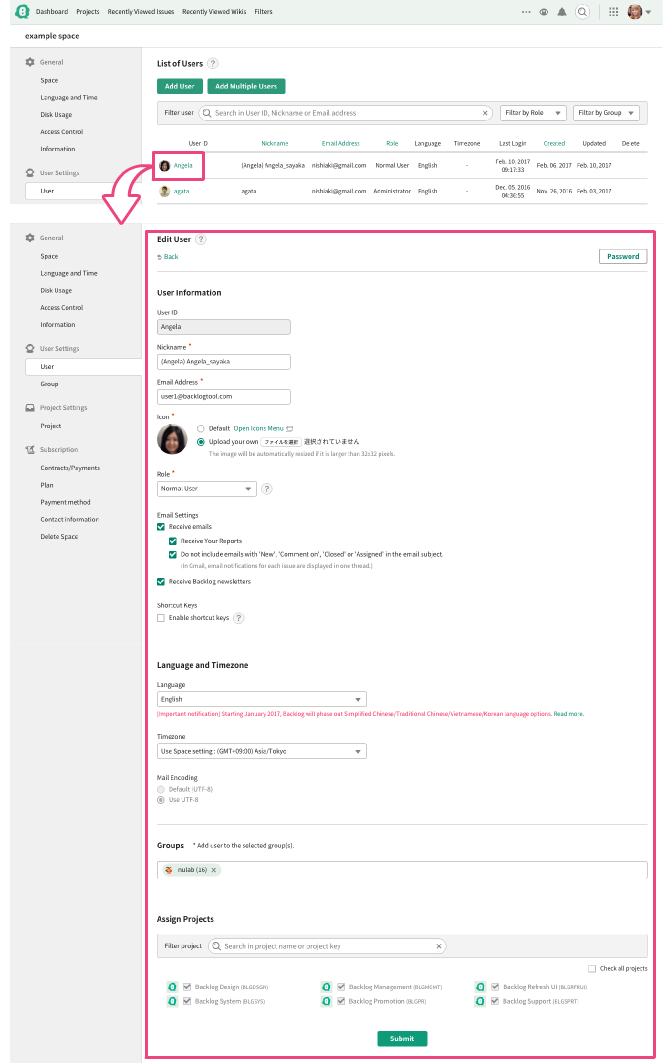 To edit user information, click the user ID of the specific user whose information you would like to edit from the "List of Users".
Make the changes to user information, then press "Submit".

Here, you can edit the user's personal settings, as well as the Projects they are participating in. You can also set the permissions given to regular users and guests. For more detailed information on setting user permissions, please refer to User Permissions.

Administrators cannot change the User ID, email address, and the icons of users with their Nulab Account information on Backlog.