Clicking "Dashboard" takes you back to the Dashboard.
"Projects" shows all of the Projects within your Space, sorted by how recently you have accessed them.
"Recently Viewed Issues" shows your recently accessed issues across all Projects.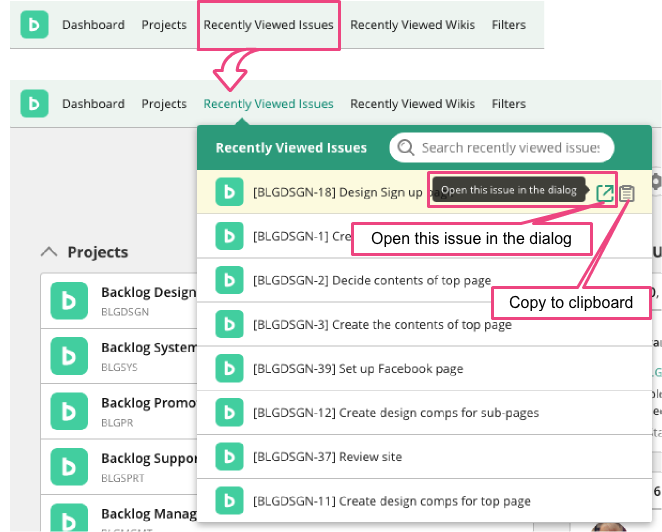 "Recently Viewed Wikis" shows the recently accessed Wiki pages across Projects.
Each can be searched with keywords within its own search field.