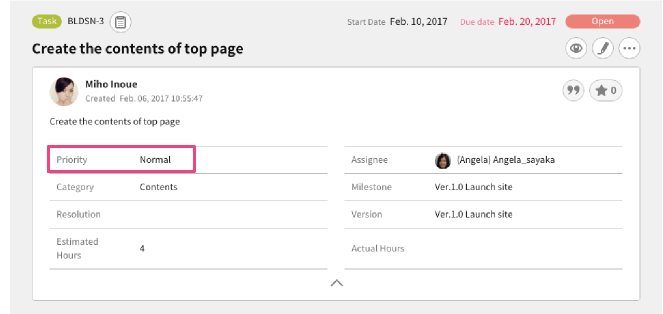 "Priority" shows the priority ranking of issues. This can only be changed by editing the Issue.

issues that are of top priority and need to be taken care of first

issues that are of normal priority, and can be taken care of as they come in

issues that are low priority and don't need to be completed by a deadline
On the Issues page, you can sort and filter by Priority.