Click on the 'Received email log' tab to view the emails received in the last 30 days.

Click on the processing date of an email to view its details.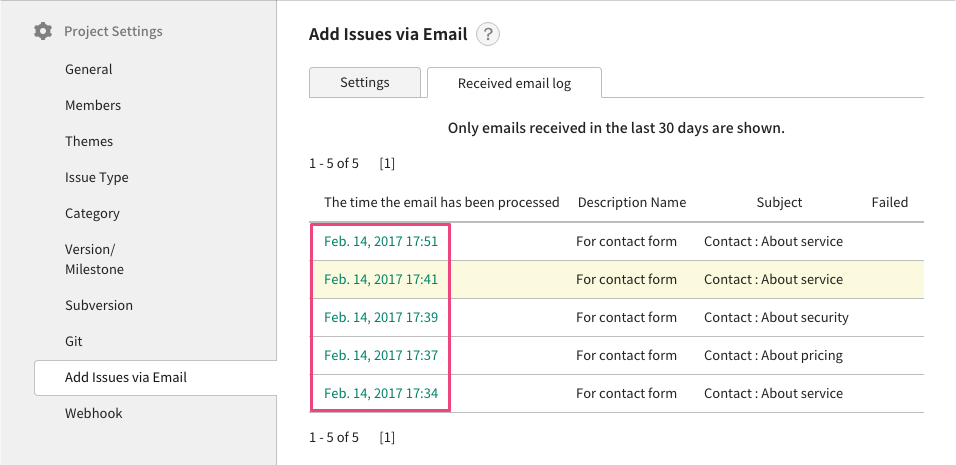 When an issue has been added successfully, the issue key will be shown on the detail page. The issue key is linked to the issue's description page.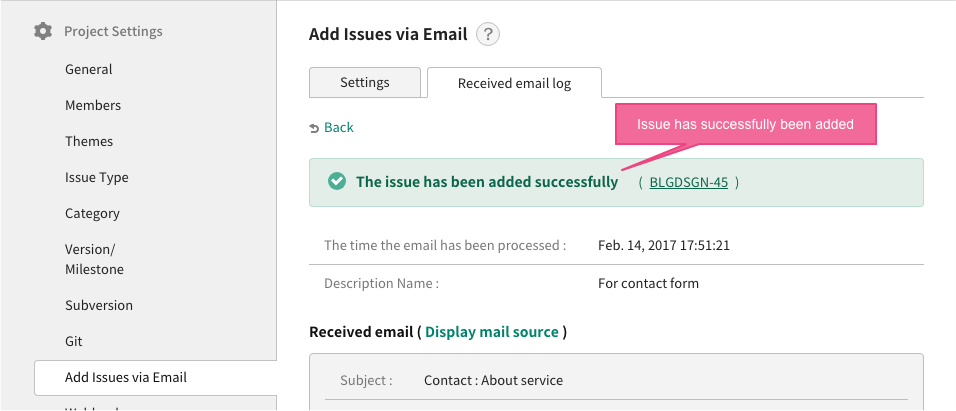 If an issue fails to be added, the reason will be indicated.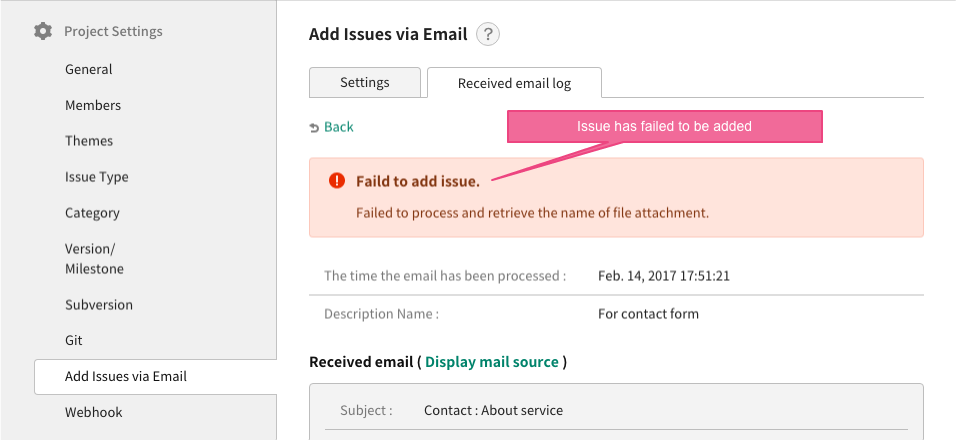 You can view the subject as well as the content of the email.