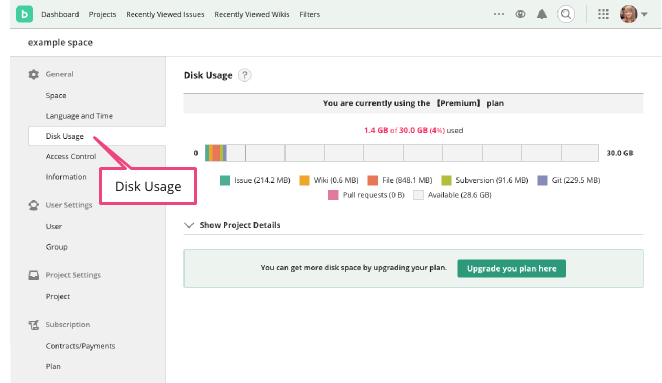 This shows the disk usage of:
Subversion;

Git;

Attachments in Issues;

Attachments in Wiki;

Attachments in Pull requests; and

Shared Files.
You can check how much storage each Project is using by clicking "Show Project details".

If over 80% of your storage has been used, a notification will appear on the administrator's dashboard.