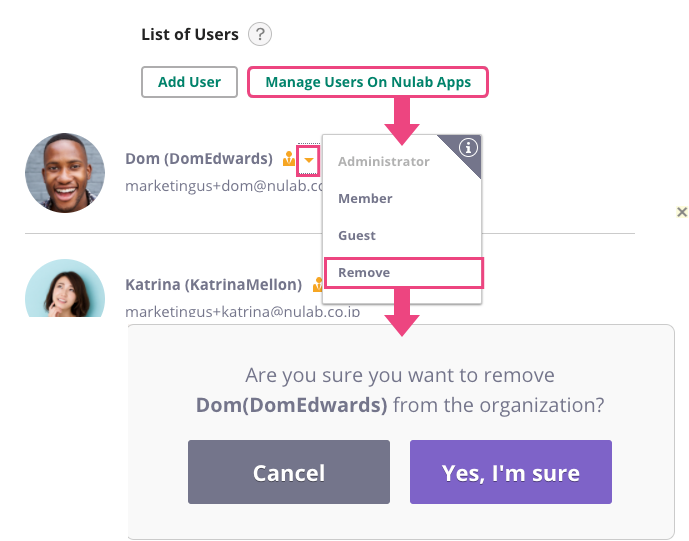 To remove a user from the Space, click on the "Manage Users on Nulab Apps" button and proceed to the member list screen of the nulab account.
By clicking on the downward arrow next to a username, a box containing user roles and the option to remove the user will pop up.
When you click on the "Remove" button, a confirmation pop will ask if you really want to delete the user. Click on "Yes, I'm sure". Otherwise, click on "Cancel".
Note: This action cannot be taken back, but the user's comments and issues will remain even after the user has been deleted