You can perform a search within the space by inputting the keyword in the 🔍icon on the global navigation. It will search through Issue, Wiki, Shared Files, Pull requests and Members data.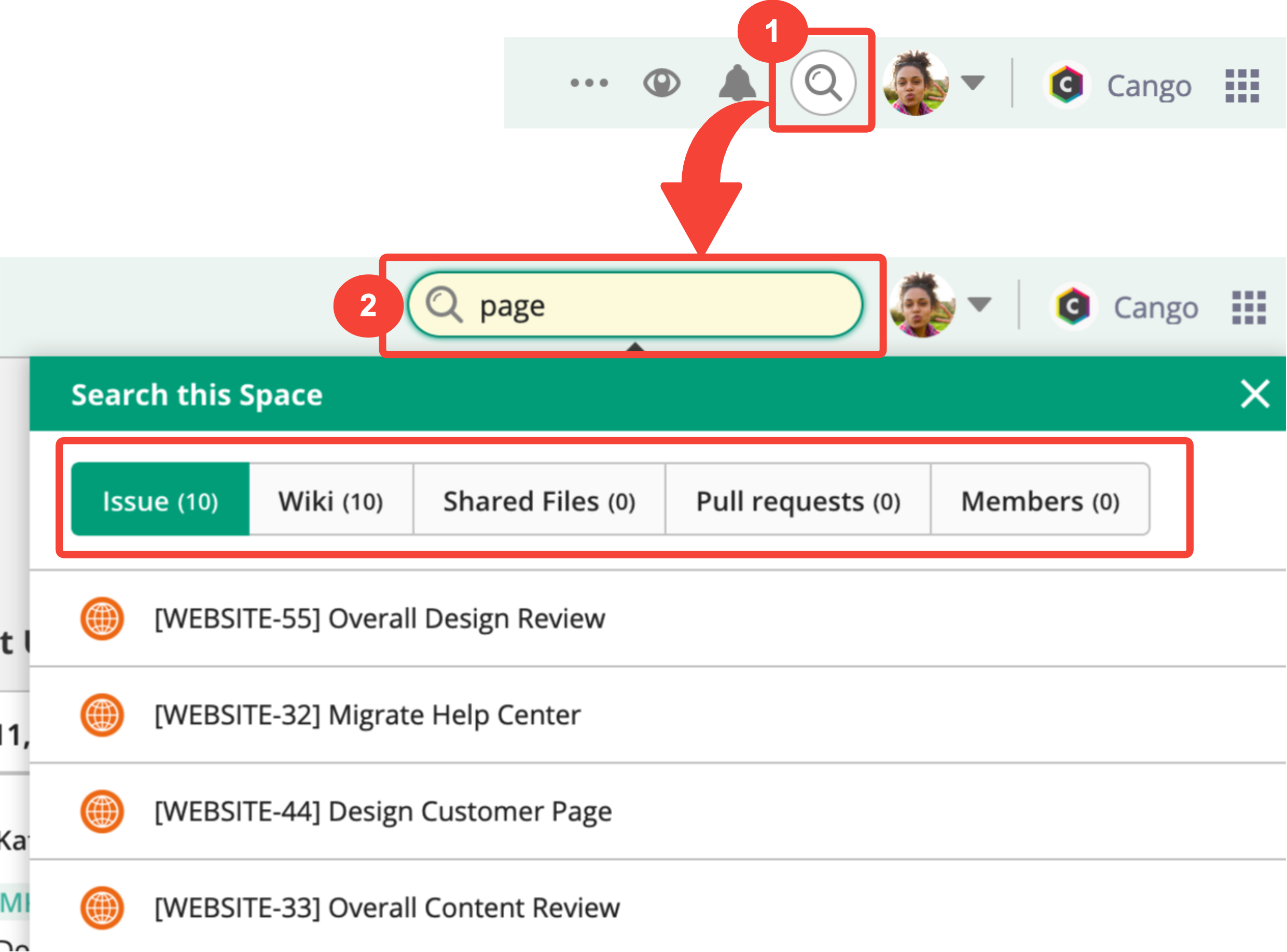 Besides that, by clicking the menu button "..." > "Find Issues", it will direct you to the "Find Issues in All Projects" page.

For more details about searching through all Projects, please refer to this page.