"Filters" is a section used to recall saved searches.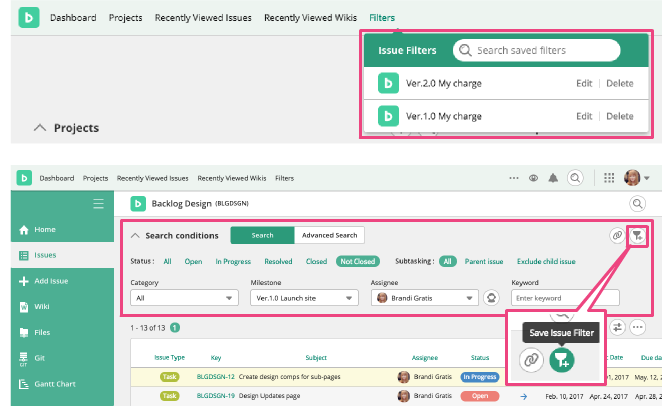 To save search criteria, search through Issues on the Find Issue page and click "Save Issue Filter" on the search result page.
You can name the criteria so that you'll be able to find them easily.
Search filters are stored on the global navigation bar under the "Filters" tab.