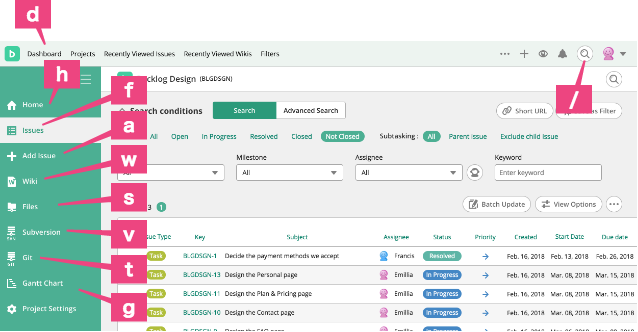 On all pages of each Project, shortcuts keys are available for the links on the side menu.
Home: h Go to Project Home (home→h)

Issues: f Go to Issues (find→f)

Add Issue: a Go to Add Issue (add→a)

Wiki: w Go to Wiki (wiki→w)

Files: s Go to Files (share→s)

Subversion:

v Go to Subversion (subversion→v)

Git: t Go to Git (git→t)

Gantt Chart: g Go to Gantt Chart (ganttchart→g)
To enable shortcuts, go to "Personal Settings" > "User Information". From here, you can turn on "Enable shortcut keys".