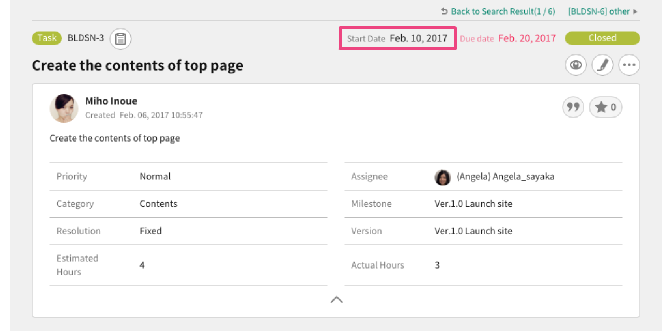 "Start Date" allows you to set the start date of an issue. This is only available when your Project Administrator changes your settings to "Use Charts" in your Project Settings.
To set the start date and end date, you can either edit an Issue or comment on it.
Setting the Start Date and Due Date includes the Issue in the Gantt Chart, and you'll be able to visually plan your Project.
Plans without Charts cannot use this feature.