You can browse the repositories in your project using your browser, by clicking on the repository name.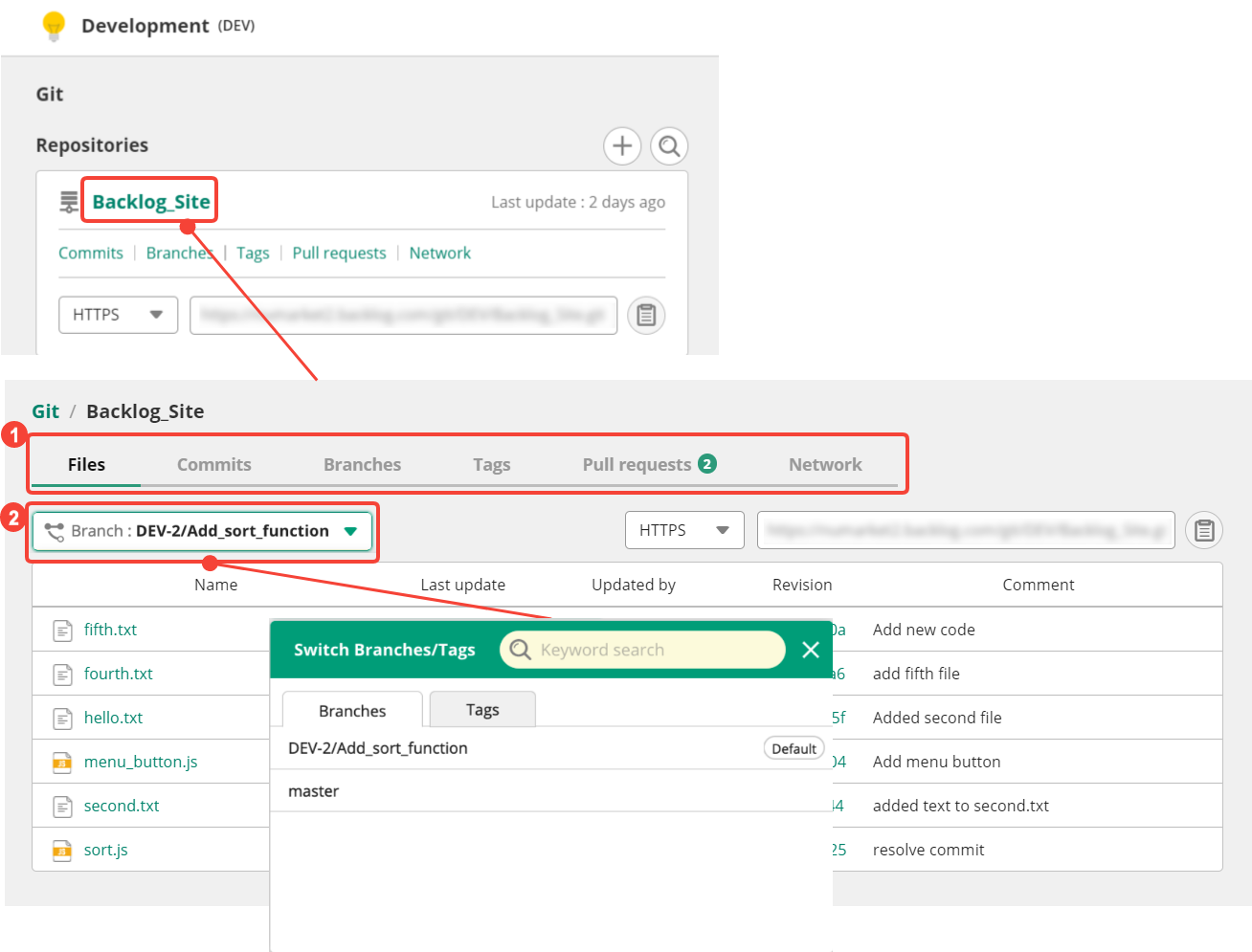 For each repository, you can view the

Files

,

Commits

history,

Branches

,

Tags

,

Pull requests

, and

Network chart (a.k.a. Git graph) using the navigation tabs.



Within the Files, Commits, and Network tabs, you can also use the dropdown menu to switch branches and tags, or perform a search.